Save Energy with Solar Whiz Accessories
A wide range of Solar Whiz accessories and options are available to complement and enhance your Solar Whiz installation.
We provide a wide range of Solar Whiz accessories for all Solar Whiz units so that you can customise your solution. Save energy by using your air conditioning less and utilising solar power for home ventilation. Whether you're installing a Solar Whiz unit commercially or for your home, you can use our roof ventilation products to save energy and maximise your energy-efficient home.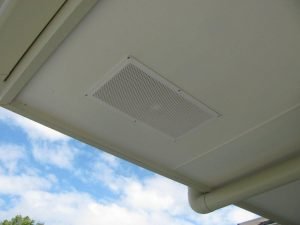 Eave Vents– To ensure sufficient airflow into your roof space
Ceiling Vents– Allows you to extract hot air directly out of your desired room
Thermostat Control– Prevents heat loss from your house and/or roof space in winter/cooler months
Day/Night Pack– Allows your Solar Whiz unit to continue running after sunset or in overcast conditions
Roof Cowls– A handy replacement for those who do not have eaves
Gable Vents– An option for those with a gable roof or for sub-floor ventilation installations
And More!
Why Do I Need Eave Vents?
There are two main purposes for ceiling vents – one is to provide replacement air for the Solar Whiz energy-saving units to enable them to extract hot air out the roof space, which can't happen without access to replacement air. The other function is to remove the hot air that accumulates in the upstairs rooms – which is why we recommend putting ceiling vents in hot the rooms, particularly if you live in a double-storey house.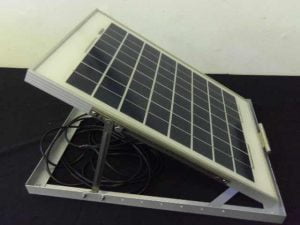 Need to Run Your Solar Whiz at Night?
In warm weather, it can still be hot in your home and roof space at night. Continue to save energy at night time or in overcast weather by adding a day/night pack to your Solar Whiz. The solar airconditioning can be changed to operate on a relay that will switch between powering the unit from the sun to a 12-volt power supply when the sun goes down. The system will automatically switch back to solar PV power when there is sufficient sun to run the fan. The day/night pack installation requires a power point in the roof space to continue to save energy all day with your Solar Whiz.
Prices for Solar Whiz accessories can be found here: Solar Whiz Price. Or get a free, no-obligation quick quote on solar air conditioners, including accessories and day/night packs, at our quick quote form.