Industrial Ventilation for Storage & School Ventilation
Most public and commercial buildings would greatly benefit from a high powered Solar Whiz roof ventilation system. Our products are an alternative to traditional whirlybirds that are vastly more powerful and efficient.
Proper roof ventilation is critical to the health of any building but can be difficult to achieve in many circumstances. Solar Whiz is a solar-powered exhaust fan with zero running costs that can be installed on any type of facility or building. Our base units are more affordable than commercial-grade whirlybirds, and can be used in large or small spaces.
For these reasons (and many more), Solar Whiz is an excellent addition to sheds, sports facilities and gyms, schools, storage facilities and offices. Just to name a few!
Shed Ventilation (Industrial and Agricultural Ventilation)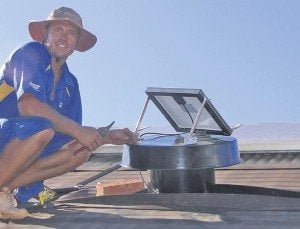 Solar Whiz is a simple and effective way to ventilate sheds used for industrial and agricultural purposes. OH&S requirements often demand appropriate ventilation in order to ensure the safety and comfort of the people or animals inside. Depending on the size of the space that needs to be ventilated, different sheds may need different numbers of industrial fans. So please don't hesitate to give us a call to discuss your building ventilation needs.
Our commercial exhaust fans perform particularly well in poultry sheds and farm ventilation.
Storage Facility Ventilation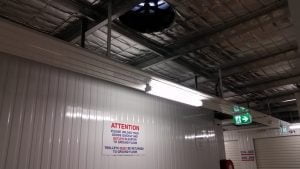 Many professional storage facilities are not ventilated properly. Ventilating with Solar Whiz can give you a competitive edge over the market, helping to keep your customers' belongings in perfect condition.
Storage facility ventilation keeps stored items in the conditions they were left in. Proper roof ventilation minimises heat, mould and damp damage, keeping stored items safe. Solar Whiz commercial exhaust fans have no ongoing running costs and can solve your storage ventilation issues.
Our fans are the best commercial ventilation options for storage facilities. We installed a RAF10000 at On Guard Self Storage, which has greatly reduced operational costs and future energy costs.
School Ventilation & Day Care Ventilation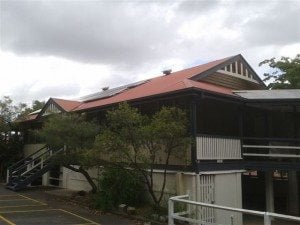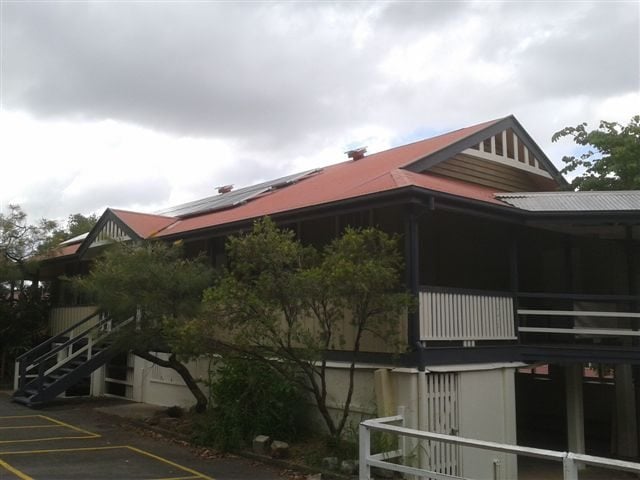 Proper ventilation in schools and daycare institutions are essential to creating a healthy and comfortable learning environment for staff and students. We have a wide range of solar-powered heat extraction fans that can be tailored to suit your specific installation requirements.
Once installed, our fans help to reduce carbon dioxide levels in classrooms and extract harmful particles like dust from whiteboards. Our systems operate entirely on solar power, allowing you to ventilate your school or daycare institution with zero ongoing costs!
Call us or send us an email to discuss your school ventilation requirements.
Swimming Pool Ventilation & Sports Facility Ventilation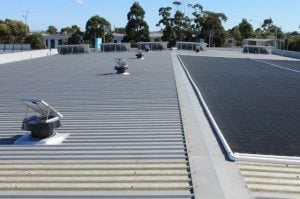 Our units are a highly effective way of extracting hot air and controlling temperatures in sports facilities like gyms, indoor sports areas and pools.
Swimming pool ventilation and gym ventilation is essential to keeping athletes cool in hot, summer weather. Solar Whiz offers high capacity commercial exhaust fans for sports facility ventilation, gym ventilation and indoor pool ventilation. They are efficient and cost-effective alternatives to electric industrial exhaust fans – and industrial whirlybirds for commercial ventilation.
Our top-of-the-range units have the capacity to move as much as 10,000 cbm/h of warm air. Being solar-powered they are also able to do so without any operation costs!
Does your sports facility get the recommended number of air changes per hour? Call us to find out!
Office Ventilation & Safety in the Office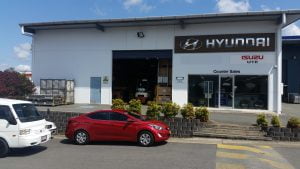 Keeping office buildings cool in warm weather is necessary for the health and safety of workers in the office. Australian summers can often make this a challenging and expensive exercise.
Solar Whiz commercial exhaust fans and office ventilation systems are the answer you have been looking for! Our units are solar-powered extraction fans that remove hot air from your office and office roof space. Massively reducing the workload on your air conditioning system.
Ventilating roof spaces and extracting hot air from the areas around ducting is the most effective way of cutting cooling costs.
The Solar Whiz range has the highest capacity of any roof ventilator available in Australia for the lowest price. They are also solar-powered, meaning that they have zero running costs once installed. There has never been a simpler and more cost-effective office ventilation alternative on the market!
Community Centre Ventilation & Hall Ventilation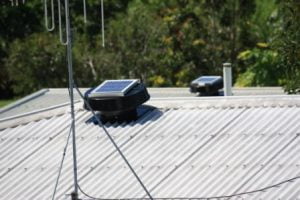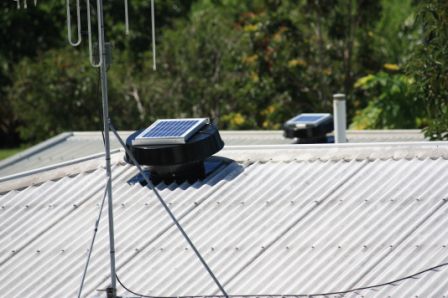 Solar Whiz commercial ventilation and heat extractors are great for community centres and public hall ventilation. Our units help to keep them fresh and free of mould and mildew. Solar ventilation and heat extraction also reduces heat build-up inside during warm weather more reliably than conventional hurricane turbine-style ventilators.
Installing a night pack with Solar Whiz lets you continue to ventilate your building after sunset. Many public halls and community centres are used for events at night but lack proper industrial ventilation. This can result in stuffiness and discomfort for audiences or participants.
Avoid these problems by installing Solar Whiz! Our units are a powerful and effective solution for all ventilation needs. Call us today to find out how we can help you avoid overheated spaces and ensure your next event is a great success.
Restaurant Ventilation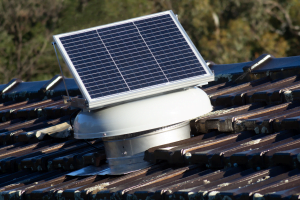 Solar Whiz is an excellent roof ventilation system that is ideal for restaurant applications. Heat and fume extraction is a simple and effective way to ensure the comfort of both your patrons and staff.
A Solar Whiz ventilation system could significantly increase the efficiency of your ducted air conditioning. It can also reduce your cooling costs substantially. Our systems also minimise the need to operate air conditioners at all!
Solar Whiz commercial exhaust fans can effectively remove hot air from an excessively warm restaurant or kitchen area and replace it with cooler air. Greatly improving the comfort of your workplace with little to no cost!
–>