Solar Roof Ventilation Melbourne

Solar Whiz Dealers for Solar Roof Ventilation in Melbourne & Victoria
Please note: we are currently updating our dealer pages. The information on these pages will likely be missing, but our dealers are still active and ready for your enquiry! Contact us and we can easily put you in touch with your local dealer.
Looking for a solar roof ventilation dealer or installer in your local area? Solar Whiz strives to service your local region! Check out our list of dealers below to see who services your area!
If you can't find a dealer in your area, contact us and we'll help you with your roof ventilation needs.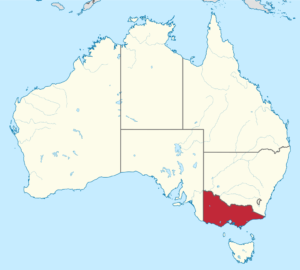 Are you a dealer?
We're constantly looking to expand our service territory to help customers across regional NSW. If you are interested in joing the Solar Whiz dealer network, click here to find out more!
Bright and Breezy Skylights and Ventilation
Green Earth Electrical
Address: 30-32 Separation Street, North Geelong Victoria 3215
Contact Info:
Phone: (03) 5240 9700
Email: office@greenearthelectrical.com    
Website: http://www.greenearthelectrical.com/contact
Service Area: Geelong region
Locked House Ventilation
Address: Box Hill South, VIC 3128,
Contact Info:
Mobile: 0419 344 840
Phone: 03 9808 7517
Email: lokedhse@bigpond.net.au
Website: http://lockedhouseventilationsystems.com.au/index.html
Service Area: Melbourne Metropolitan area
Ben Carton Electricals
Address: 10 Grange Rd, Porepunkah VIC 3740
Contact Info:
Phone: 0439 610 316
Email: bencartonelec@gmail.com
Website: https://www.bencartonelectrical.com.au/
Service Area: Bright, Porepunkah, Myrtleford, Harrietville, Wandiligong. Half and hour from Porepunkah.
Wades Gas & Paint
Address: 18-20 Pynsent Street, Horsham VIC 3400
Contact Info:
Phone: (03) 5382 3823
Email: info@wadesgp.com.au
Website: https://wadesgp.com.au/
Service Area: Region surrounding Horsham; west to the South Australian border, East to St Arnaud, North to Hopetoun and South to Dunkeld
Enviroshop
Northcote
253 High St, Northcote Vic. 3070
Phone: 0424 754 415
Newstead
49 Lyons Street (Pyrenees Hwy), Newstead Vic. 3462
Phone: 03 5472 4160
newstead@enviroshop.com.au
Website: https://enviroshop.com.au/ 
Amazing Skylights
Address: 4 Ovata Dr., Tullamarine VIC 3043
Contact Info:
Phone: 0415 102 916 
Email: amazingskylights@gmail.com
Website: https://amazingskylights.com.au/ 
Service Area: 50km radius of Melbourne CBD
Supreme Skylights
Address: 109 Murphy St, Wangaratta VIC 3677
Contact Info:
Phone: 1300 35 15 15
Email: office@supremeskylights.com.au
Website: https://supremeskylights.com.au/ 
Service Area: Wangarrata and surrounding area
G Store
Address: 
1095 Dandenong Rd, Malvern East 3145
33 Princes Way, Warragul VIC 3820
Contact Info:
Phone: 1300 766 940
Email: info@gstore.com.au
Website: https://www.gstore.com.au/ 
Service Area: Melbourne and Gippsland area