Roof ventilation: residential and commercial
Solar Whiz is the most powerful solar exhaust fan & roof vent available in Australia.
How much? Get a Quote Request today!
We offer Residential and Commercial Solutions
What is the Solar Whiz?
The Solar Whiz is a powerful solar roof ventilator & exhaust fan that can operate completely without mains electricity. It is the ideal solar exhaust fan for roof ventilation and home cooling in summer, as well as a great solution for reducing moisture levels and condensation in the roof space during winter. It's superior performance, as well as its ability to suit different climates and applications, ease of installation, and a flexible design specifically suited to Australian roofs, have all underpinned the success for our solar roof ventilation system.
WHAT'S ROOF VENTILATION ALL ABOUT?
How Does The Solar Whiz Work?
The Solar Whiz roof ventilation unit and exhaust fan prevents heat build up in your roof space and reduces the heat load on your ceiling. This prevents heat from radiating down into your living space. This results in lower roof space temperatures as well as lower internal temperatures. Solar Whiz roof ventilation provides your family with a more comfortable indoor living space, whilst potentially saving you hundreds of dollars on cooling costs, if you're using air conditioning.
Replacement air is the key to the Solar Whiz functionality, and must be available for the unit to effectively remove heat or moisture. Replacement air is most commonly accessed via eave vent or ceiling vents. Heat or moisture may also be extracted directly via ducting.
Eave Vent Roof Ventilation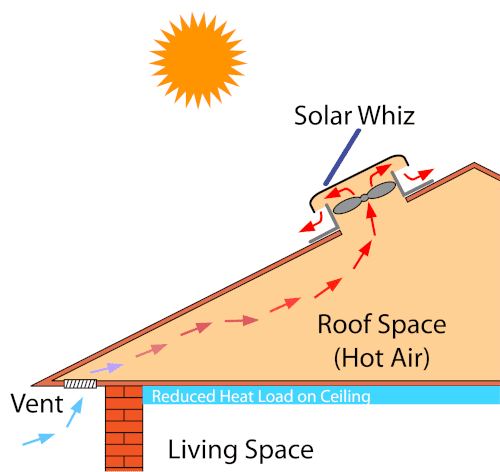 Solar Whiz extracts hot air out of your roof space, and replaces it with cooler ambient air from outside.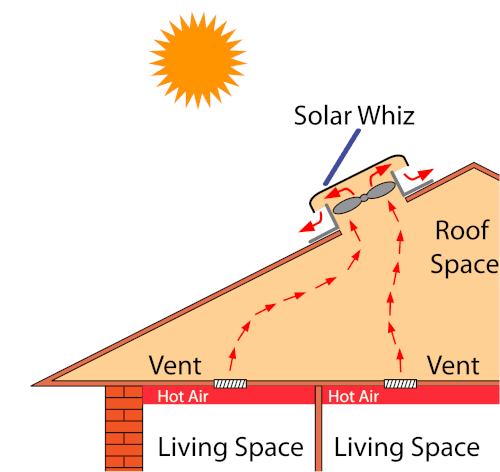 Solar Whiz systems can also extract air directly out of your home interior via ceiling vents.
Ducted Ventilation/Exhaust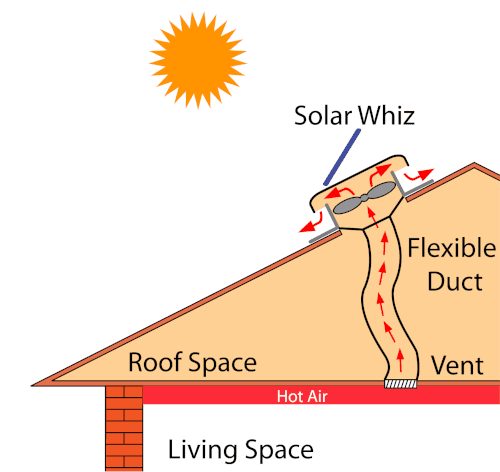 If you need specialized extraction, Solar Whiz can be set up with ducting.
Spring and Summer Operation
Roof temperatures can easily reach temperatures of over 60°C on a hot, sunny day. This heat can have a few effects on your home:
Ducting systems (like air-conditioners) have to work harder to keep cool and effectively function
Heat transfers from the roof space into the rooms below, making them hot and uncomfortable
Internal structures may even warp and deteriorate due to extreme heat
A Solar Whiz unit is perfect for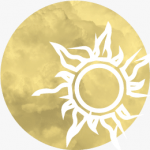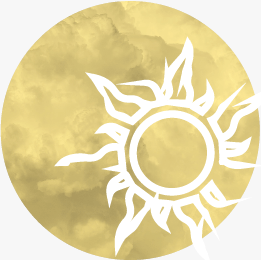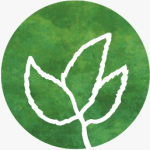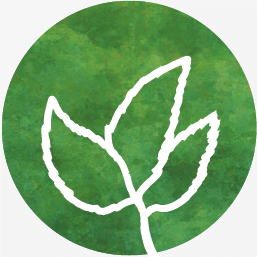 extracting the heat from any roof space. Which subsequently increases the efficiency of your air-conditioner whilst also keeping your house cooler in the first place!
Autumn and Winter Operation
Many people don't realise that roof ventilation is just as important during the colder months as it is over summer. Colder, wetter weather leads to an increase in moisture and humidity in your roof space. Everyday household activities such as showering, cooking and drying clothes also contribute to higher levels of moisture. Ultimately, a damp roof-space can result in:
Damaged or warped internal structures
Mould and mildew growth that can cause or worsen health issues like asthma and dust mites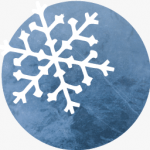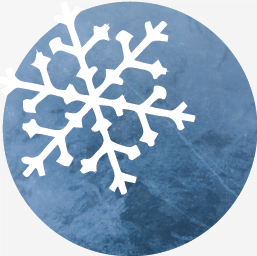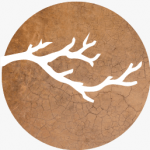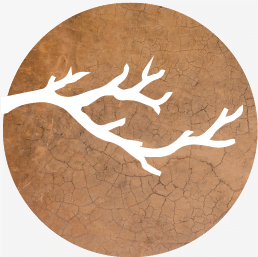 Our units are a powerful solution for removing moist air and keeping your roof space healthy and dry.
After installing the Solar Whiz roof ventilation system, the efficiency of your existing air conditioning system will also improve. Your air conditioner won't need to work as hard when operating and the actual running time will be reduced, as you won't need to run the air conditioner as often. Read more about how Solar Whiz roof ventilation can increase the air conditioning efficiency in your home or at work using commercial exhaust fans.
Main Applications & Key Features
Solar Whiz is a simple and effective roof ventilation system and solar exhaust fan with many applications and the ability to be installed in a variety of ways.
Mould and Condensation Prevention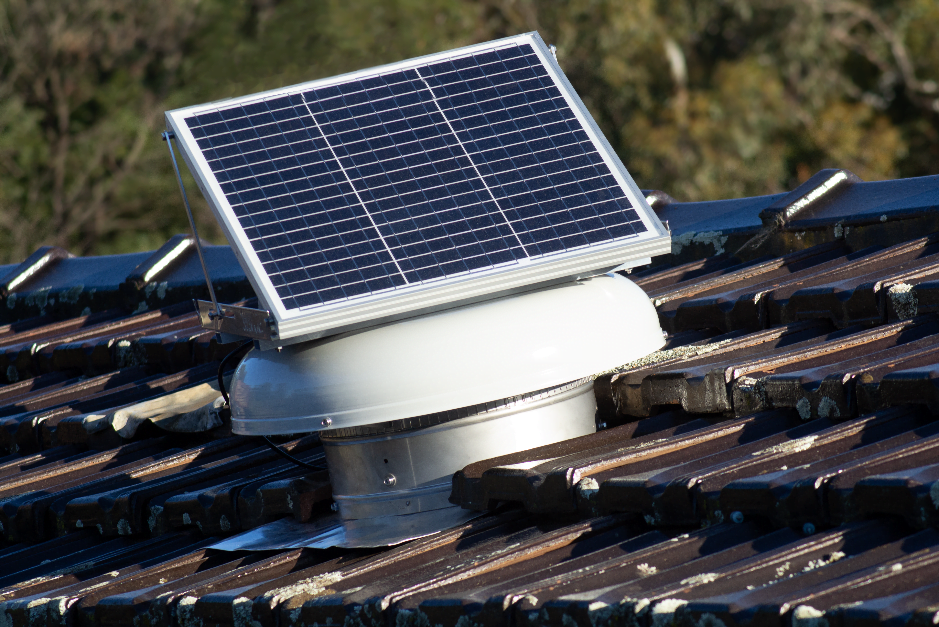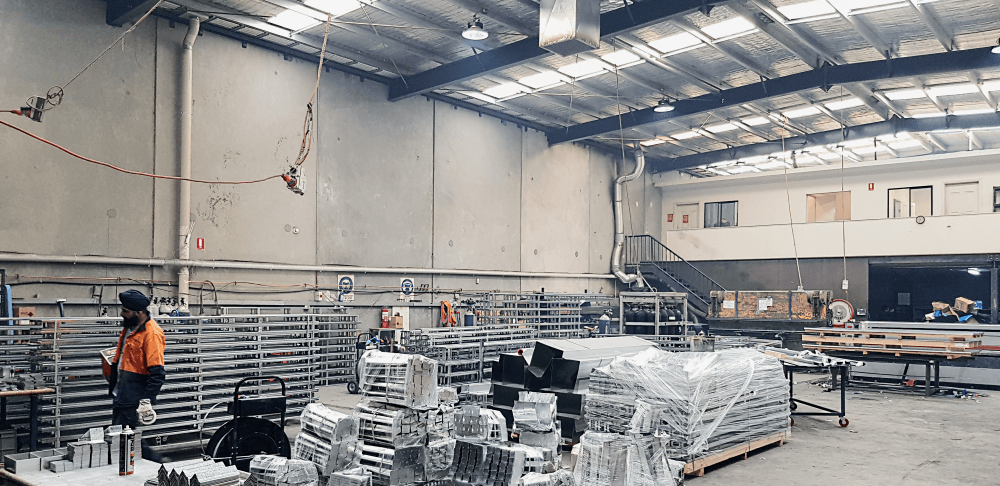 The Solar Whiz commercial exhaust fans and industrial extractor fans are ideal for factory ventilation and warehouse ventilation. They are a superior and economical solar commercial exhaust fan alternative to traditional wind-driven industrial whirlybird fans.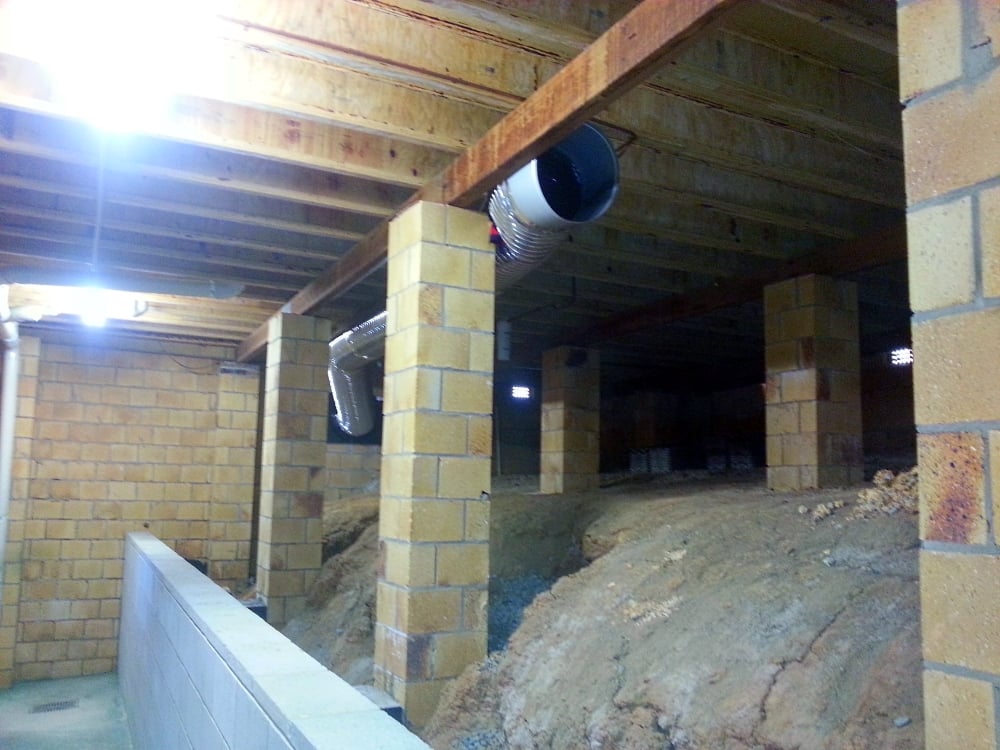 Sub floor ventilation is often the best place to start addressing mould & mildew issues before they become serious & threaten your home with dry or wet timber rot.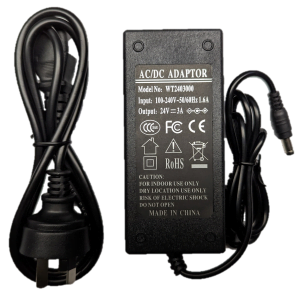 A wide range of Solar Whiz accessories and options are available to complement and enhance your Solar Whiz roof ventilation installation. Need a thermostat to control when your Solar Whiz runs? Need it to run at night? We've got you covered.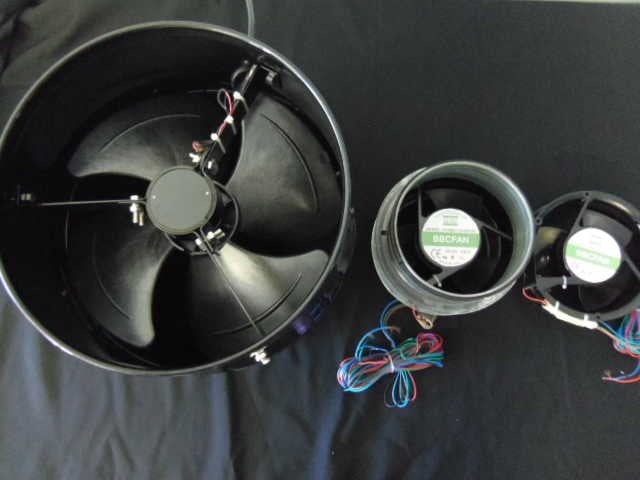 For situations where installing a Solar Whiz may not be appropriate due to limited space, inline fans may be used as an alternative solution for ventilation. Atop this, we also offer gable mounting as well as sub-floor fans.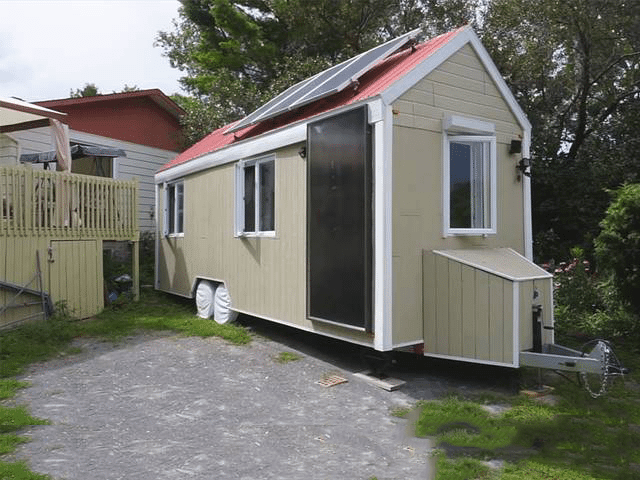 Do whirlybirds really work for roof ventilation? NO! The Solar Whiz SW-AU-R-15 is a simple & effective way to ensure proper roof ventilation & cooling of smaller buildings, protecting against mould whilst saving you money!
Those Are Just A Few Main Features, There Are Plenty More
 Easy Installation & Setup
 A Variety Of Sizes
 No Running Costs
 Commercial and Residential
 DIY Available
 Solar Powered
 Reduces Heat Build Up In The Roof Space
 Different Capacities Available
 Thermostat Options Available
 Up To x20 Times More Powerful Than A Whirlybird
 Sleek and Flexible Design
 Designed For Australian Roofs
 Reduces Moisture Build Up
 Fresh Air Contribution
 No Carbon Emission
 Quiet Operation
 Sub-Floor Ventilation Alternatives
 Safe Low Voltage Installation
 Easily Tilt To Attract Ultimate Sun
 No Electrician Required
 Night Pack Available
Solar Light Whiz
Skylight Alternatives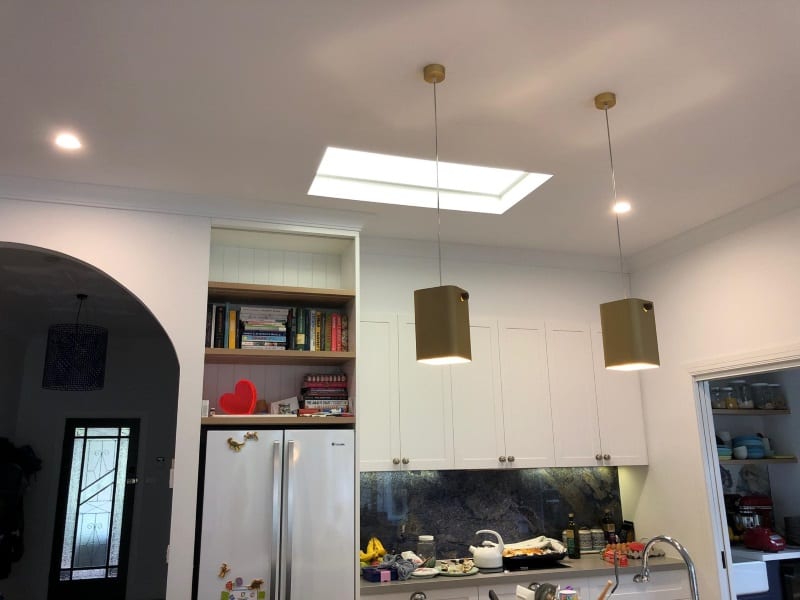 "Thanks for getting the lights to us super fast. In regards to the actual system and the output of the LED panels—THEY ABSOLUTELY ROCK. They have exceeded my expectations, especially in low light.
"I am trying to convince everyone who takes a look at our new renovations to look into installing some. Many thanks for all your help."
Solar Air Module
Fresh Air & Solar Heating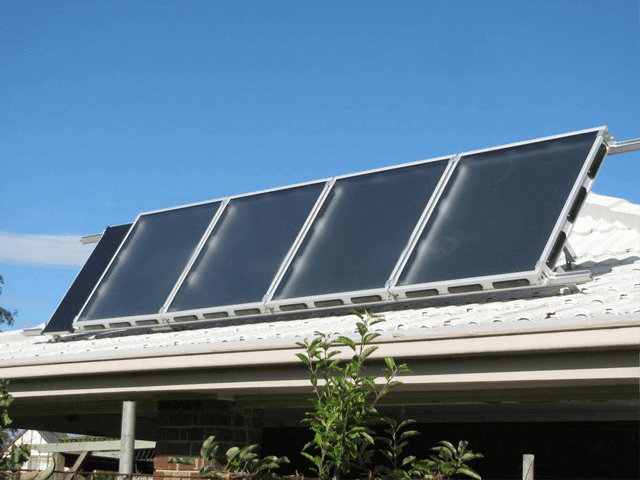 "The SAM system meets our needs. When the sun is shining, huge amounts of warm, dry and importantly, fresh air is pumped into the house. The effect of this is the ambient temperature in the house reaches 20
°C
, keeping the home warm for long periods of time. As a result we have reduced our reliance on fossil fuel heating sources between 60% to 80%, depending on the weather conditions. From our perspective the air in the house is also 'fresher'.
"[…] We are very pleased we installed a SAM system (and the 'Solar Whiz') and I would recommend it as a way to offset heating expenses and meet health and environmental needs."