Solar Whiz Commercial is setting the benchmark for heat & fume extraction.
Get a Quote today, and beat the heat.

We offer Residential and Commercial Solutions
"The Solar Whiz system has kept the overall fumes down in our workplace […] We often have up to 4 welders in the workshop on a normal day, and our existing three-phase fan wasn't extracting enough of the fumes in the workshop.
3 Solar Whiz fans keep the fumes out of our workshop on your standard workday. The team at Solar Whiz set the system up in a day, and did a great job without getting in the way of the team."
WHY SHOULD YOU GET AN EXTRACTION FAN?
What Is Solar Whiz Commercial?
The Solar Whiz Commercial system offers industry-leading air extraction and industrial ventilation. The system extracts the hot, stale air inside your warehouse/industrial space, and replaces it with cooler, drier ambient air. The result is far lower temperatures, and a much more comfortable working environment.
Solar Whiz Commercial offers two distinct units:
the SW-RAF7000, capable of extracting up to 7,000m

³

/h of air,
the SW-RAF10000, capable of extracting up to 10,000m

³

/h of air.
If you're serious about keeping your business cool, Solar Whiz can help you achieve your cooling needs.
Solar Whiz Commercial — How does it work?
Benefits of an Industrial Ventilator System
Fume Extraction
Expels fume or exhaust build-up, useful for fabrication or automotive industries,
Heat Extraction
Actively flushes out hot air in industrial spaces with cooler replacment outdoor air,
Moisture Extraction
Moisture or condensation build-up is actively cycled with replacment air, minimising potential structural damage.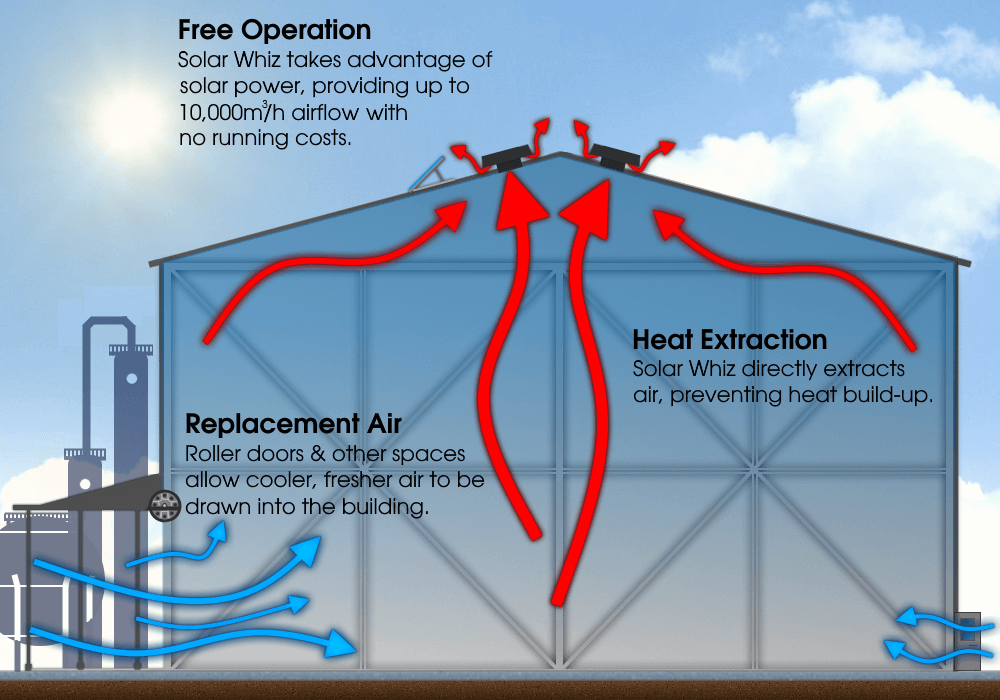 A Solar Whiz Commercial extracts the hot air, and replaces it with cooler ambient air from the outside.
Some Of Our Commercial Case Studies
Interested in seeing what a Solar Whiz Commercial system can do for you? Check out some of our installation case studies, where you can discover how Solar Whiz has helped businesses across Australia achieve their ventilation needs.
Solar Light Whiz
Skylight Alternatives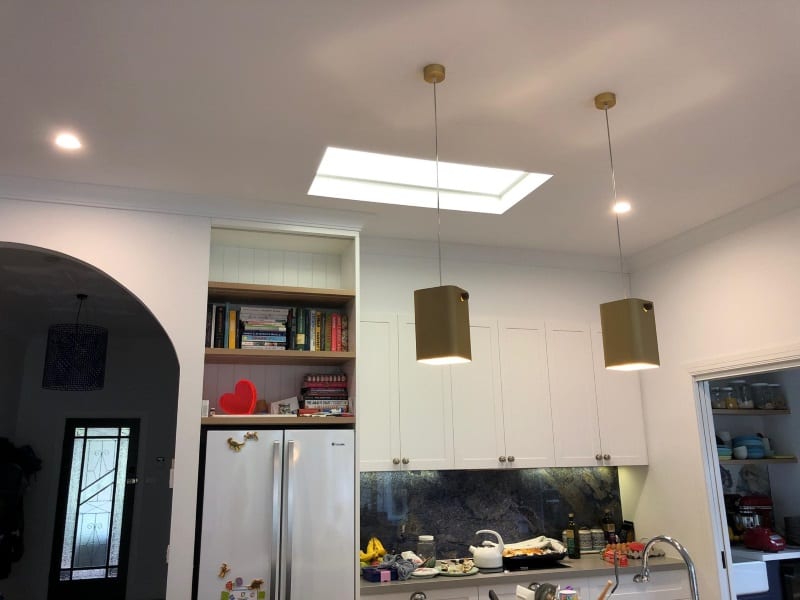 "Thanks for getting the lights to us super fast. In regards to the actual system and the output of the LED panels—THEY ABSOLUTELY ROCK. They have exceeded my expectations, especially in low light.
"I am trying to convince everyone who takes a look at our new renovations to look into installing some. Many thanks for all your help."
Solar Air Module
Fresh Air & Solar Heating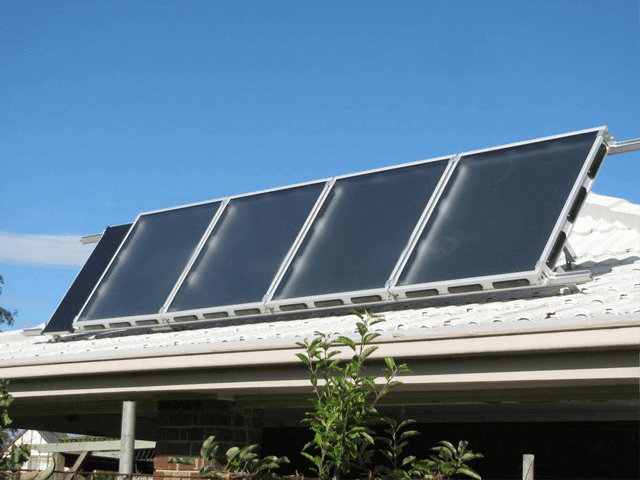 "The SAM system meets our needs. When the sun is shining, huge amounts of warm, dry and importantly, fresh air is pumped into the house. The effect of this is the ambient temperature in the house reaches 20
°C
, keeping the home warm for long periods of time. As a result we have reduced our reliance on fossil fuel heating sources between 60% to 80%, depending on the weather conditions. From our perspective the air in the house is also 'fresher'.
"[…] We are very pleased we installed a SAM system (and the 'Solar Whiz') and I would recommend it as a way to offset heating expenses and meet health and environmental needs."