Why Do I Need Roof Ventilation?
Effective roof ventilators or roof vents are key to ensuring the necessary roof ventilation required for a comfortable and energy-efficient home.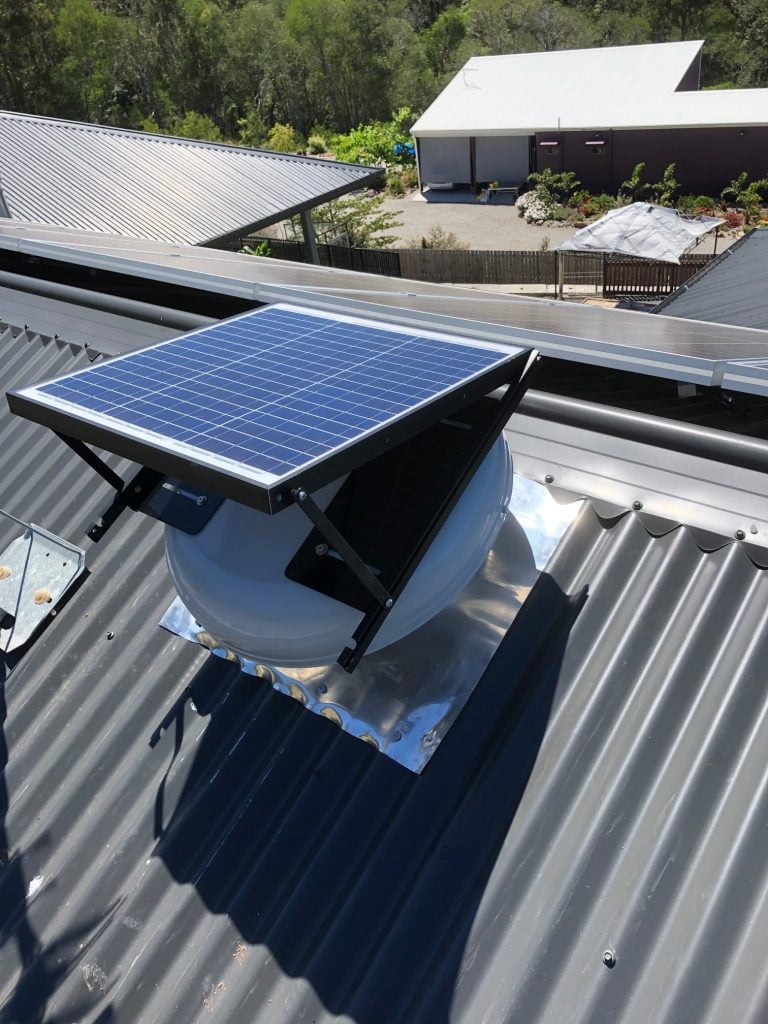 Have you ever thought about how warm it gets in your roof space?
Well, it gets hot – Very hot! In fact, it gets so hot that it can be dangerous to carry out work in your roof on sunny days. Even causing 'roof death'.
It may sound extreme, however, roof cavity temperatures around 60-70 degrees Celsius are not unusual around Australia in summer. This is not just unpleasant, but dangerous – if you have to enter the roof space!
OK – so what do these high temperatures in your roof space really mean for you and your home?
They mean that you don't have adequate roof ventilation! As a result – your house therefore either gets a lot warmer than it needs to be – or you are using a lot of energy to keep it cool.
Why? Because the heat penetrates the insulation in your roof and your ceiling and enters the living spaces. The only way to avoid this is through effective roof ventilation.
Get a quick quote for the roof vent you need for your home or keep reading to learn more about roof vents and roof ventilators below.
Roof Vents for Solar Roof Ventilation
Many buildings from around 1900 were designed for passive roof ventilation using roof vents. A passive roof vent allow the hot air to escape when the air expands inside the roof when the air heats up.
Later the now well knows whirlybirds were introduced. Whirlybirds mainly rely on wind to spin the unit, which then will extract air from the roof. Rising temperatures inside the roof will also enable the whirlybird to spin. When it spins – it extracts a small amount of air. Basically the same idea as the passive roof vents above!
However, there is a problem with both of these classic approaches to roof ventilation! They only start working once it already is hot in the roof space! Which means that the heat already has started entering your home. The heat enters via the ceiling or openings around downlights, extraction fans etc.
Roof Ventilators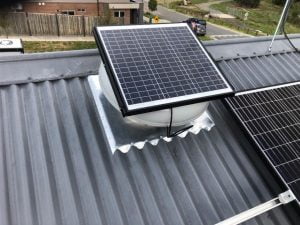 A Solar Roof Ventilator is the modern-day answer to roof ventilation problems!
The Solar Whiz Roof Vent was introduced in 2010 and has revolutionised the roof ventilation market. The market was previously dominated by ineffective whirlybird roof ventilators. -The average airflow capacity of a whirlybird is around 100 cbm/h. This is far too little to provide effective roof ventilation – even for a small house.
For an average house of 180 square metres, you would need a roof ventilator capacity of no less than 1400 cbm/h. This roughly corresponds to 14 whirlybirds. This airflow capacity is necessary in order to compensate for the Resistance for the cooler replacement air entering the roof in place of the hot air being extracted. A single medium-sized Solar Whiz SW-AU-R-28 roof ventilator will in most cases suffice and correctly installed provide effective roof ventilation.
Get effective roof ventilation with Solar Whiz!
See the whole range of Solar Whiz roof ventilators and roof vents in our brochures and watch our videos illustrating how Solar Whiz works!