Industrial Exhaust Fans & Commercial Whirlybird Alternative

Take commercial ventilation to new heights with Solar Whiz SW-RAF10000 commercial exhaust fans
Commercial ventilation using solar commercial exhaust fans or industrial extractor fans will ventilate a large variety of commercial buildings effectively and the Solar Whiz industrial ventilation fans are the most powerful commercial exhaust fans available. The Solar Whiz is light, quiet and once installed it ventilates your warehouse or factory without any ongoing cost!  Commercial ventilation is the key to a comfortable work environment and a must in modern factories and warehouses to ensure a safe and comfortable environment! Solar commercial exhaust fans and ventilation are now available from Solar Whiz!!
The world's most powerful industrial exhaust fans – Conceived in Australia
The new industrial exhaust fans from Solar Whiz-  the SW-RAF10000 with a capacity of 10,000 cbm/h – is now available!
The SW-RAF10000 is 3 times more powerful than any other solar powered roof ventilator on the market  – and only one other powered fan offers the same capacity – at a much higher price + ongoing power consumption.
Want to know more – give us a call on: 1300 655 118
– Solar Whiz (RAF) Commercial Ventilation, All Models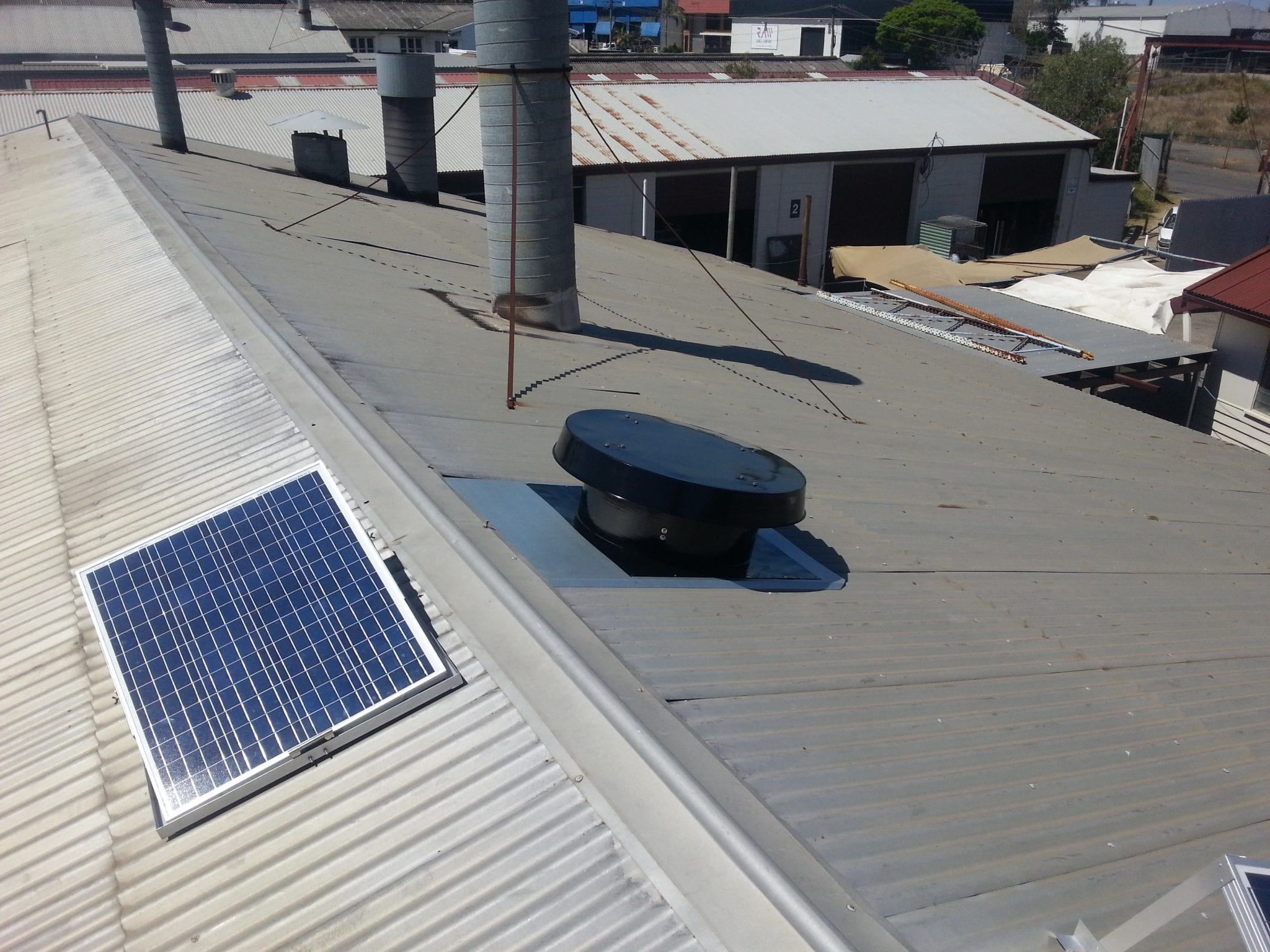 Warehouse Ventilation
If you are looking for an effective and energy efficient way to ventilate your warehouse – you can't go past Solar Whiz commercial exhaust fans for commercial ventilation – the solar powered alternative to your traditional wind driven Industrial Whirlybird fans, which will soon be a thing of the past – as will the power hungry mains powered fans.
Solar Whiz SW-RAF10000 -The new bench mark in warehouse ventilation.
Factory Ventilation
Installing a suitable number of Solar Whiz Industrial Ventilation fans will assist in managing the temperatures in your factory. Controlling the temperature in your manufacturing environment is important both for the comfort of your staff and to keep your machinery running smoothly and without interruptions. Both factors are important for manufacturing efficiency and can be ensured through appropriate commercial ventilation.
With the new, powerful Solar Whiz SW-RAF10000 ensuring appropriate factory ventilation has never been easier and cheaper. The huge 10,000 cbm/h capacity (free to air) means that only a relatively small number of units are required, meaning less roof penetrations – making installation cheaper and faster, whilst the solar powered operation means that you can ventilate without any ongoing cost.
Good and effective factory and commercial ventilation, when needed – is the key to high performance – and can be secured economically and efficiently by installing Solar Whiz commercial exhaust fans.
Solar Whiz is the contemporary alternative to the traditional Industrial whirlybirds, which only ventilate your factory and warehouse in windy conditions! What about those stifling hot, yet still summer days? Be sure to contact Solar Whiz for your hurricane turbine ventilator alternative!
Call us today for an obligation free assessment and quote for your industrial ventilation requirements!
Commercial Roof Ventilation – how to cut energy bills
Early 2015 this publication: The 20 Step Guide to Cutting Energy Bills in Your Business was published with financial backing from the Department of Industry & Science.
Here are a couple of quotes from the guide:
"Many business have used whirlybirds over the years, but some companies are now replacing them with solar-powered roof-cavity ventilators."
"Solar-powered roof-cavity ventilators have proven to be very effective in removing heat from enclosed roof spaces. The small solar panel drives the fan motor, which gives it a significant performance boost over the whirlybirds."
Here is a link to the guide: Commercial Roof Ventilation (page 228)
Roof Ventilation guide – Recommended air changes
We have surveyed a number of sites around the world for recommendations for ventilation rates/air exchanges as the base for the below table. In general – the higher the ambient temperature – the higher the recommended number of air changes.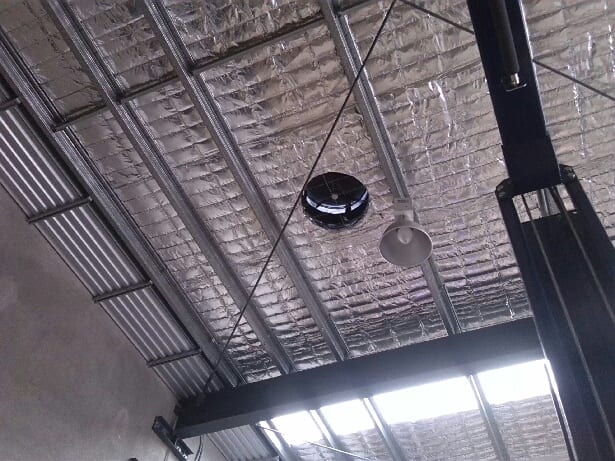 The more reputable sites have been listed below to allow you to easily verify the information for commercial ventilation.
Commercial Exhaust Fans Comparison Chart 2017
Air Change Rates for typical Rooms and Buildings (Engineering Tool Box)
Suggested Air Changes for Good Ventilation (Greenheck)
Recommended air changes per hour
Recommended air changes for typical environments
How to calculate air changes per hour (Wikipedia)