Solar Whiz Commercial — LHM Fabrication and Fencing
Case Studies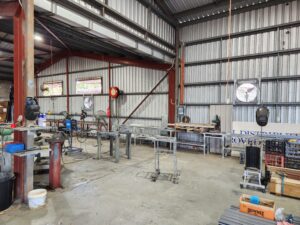 Business
LHM Fabrication and Fencing
Region
Broome, Western Australia
Client's Needs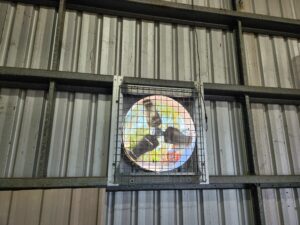 LHM Fabrication and Fencing is an engineering business located in Broome and servicing the upper northwest corner of Australia.
Due to the nature of their business and location, LHM's warehouse has to deal with a lot of excess heat and welding fumes. The heat and fumes generated by the machinery in the warehouse were causing problems with comfort and safety for employees so they came to Solar Whiz for a solution.
Our Solution
As LHM is in the business of engineering they worked closely with us to come up with a clever and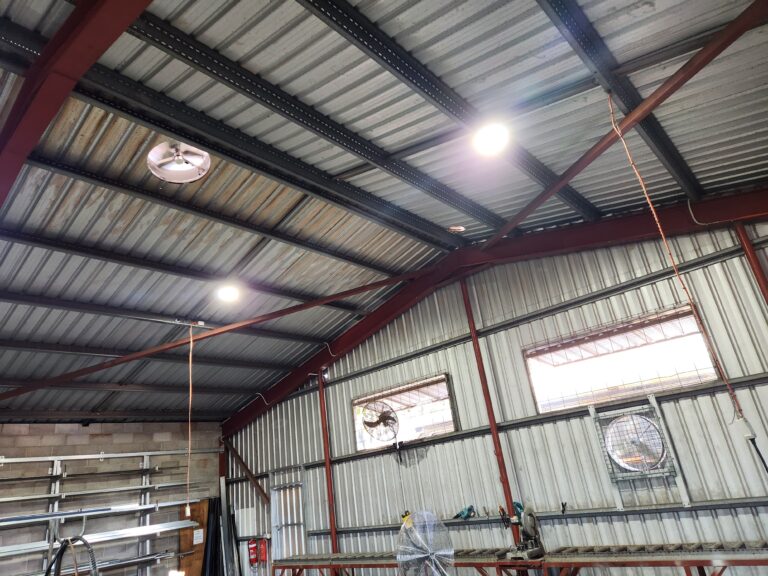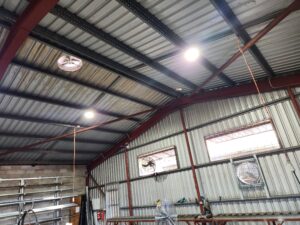 effective way of achieving the ventilation results they needed. In addition to installing units on the roof, we also mounted fans into the walls of the facility.
The idea behind this setup was to allow the wall-mounted fans to introduce cooler outside air into the building while the roof-mounted fans extracted the hot and polluted air.
Results
LHM and Solar Whiz are incredibly pleased with the results of this installation.
The heat and fume issues LHM were having have been appropriately addressed and the work environment is far more comfortable and safe.
This installation method with both roof-mounted and wall-mounted fans has proven to be a highly effective way of maximising ventilation. Solar Whiz recommends that any other businesses with similar airflow requirements consider this method of installation.